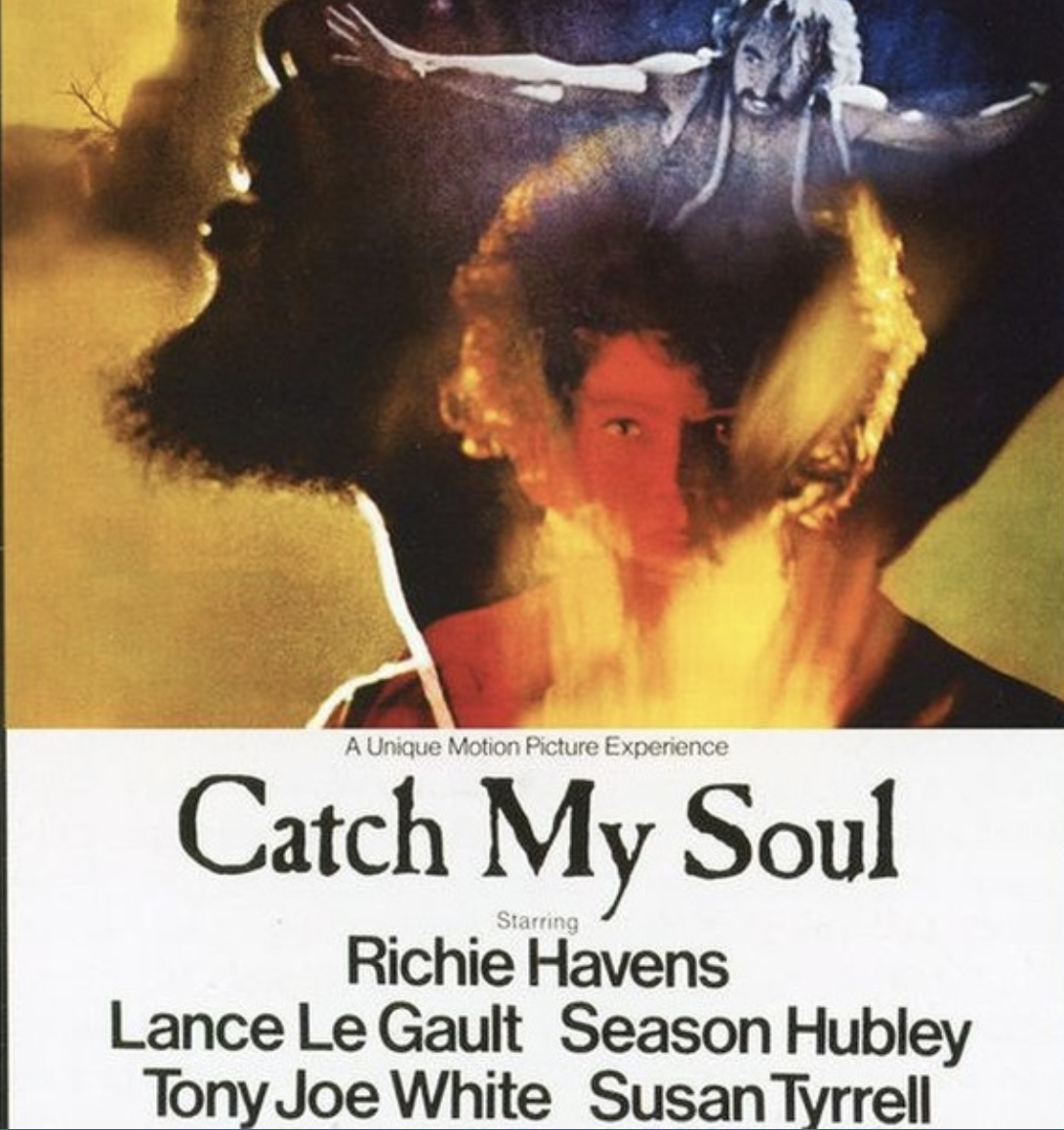 BRIGHT BULB SCREENINGS, Free Double Features Every Second Thursday of the Month
Follow Bright Bulb Screenings on Facebook, Instagram

The Rotunda (4014 Walnut, Philly) - Thurs. January 12, 2023, 7pm
Two Ultra-Rare Rock Musicals of the 1970s!
Hosted by Dan Buskirk (Fleisher Art Memorial, WPRB-Princeton)

TOOMORROW (1970 directed by Val Guest, 95 min, U.K.)
CATCH MY SOUL (1974, directed by Patrick McGoohan, 97 min, U.S.)

The late Olivia Newton-John is the den mother to a group of handsome young students attending the London School of Art. In order to make the tuition they perform in the light pop band "Toomorrow" (the second "o" is groovily silent). All the band is making sexy hook-ups while Olivia is dating an older student activist who is staging a big sit-in protest. Once the campus is locked up tight, will they be able to retrieve their instruments and make it to what they hope to be a career-establishing rock festival?

Almost forgot to mention: they're all being observed by alien anthropologists, who find the Earth incredibly dull except for the music of Toomorrow and especially their electronic keyboard, The Tonalizer. They're considering zapping the band up into their galaxy cruiser to entertain a far-off galaxy.

TOOMORROW mixes sci-fi, revolution and a soundtrack of "Sunshine Pop" of the era in this well-produced, little-seen relic of the era. Olivia Newton-John at twenty-one is as cute and elegant as ever and seems very comfortable onscreen. The band also features Karl Chambers, a Philly drummer with history recording with Philly International. He's great too.
- - - - -
CATCH MY SOUL (aka SANTE FE SATAN) is a rarely-screened rock musical adaptation of Shakespeare's OTHELLO. The film features Woodstock star Richie Havens as Othello, Lance LeGault (from THE A TEAM) as Iago and Tony Joe White (Polk Salad Annie) as Cassio. And Season Hubley (of HARDCORE) as Desdemona, Susan Tyrell and Southern rockers Delaney & Bonnie Bramlett, all directed by "The Prisoner" Patrick McGoohan.
CATCH YOUR SOUL is fully-committed to the bombastic, metaphoric characterizations of HAIR and JESUS CHRIST SUPERSTAR and will settle for nothing less than fully blow your mind.
Admission is FREE